Active Money Pro is compatible with iOS 11
★★★ Apple iTunes Rewind: Best App of 2009 and Top Seller of 2009 in Japan ★★★
We call it "activity-based" bookkeeping, and it makes data entry a lot easier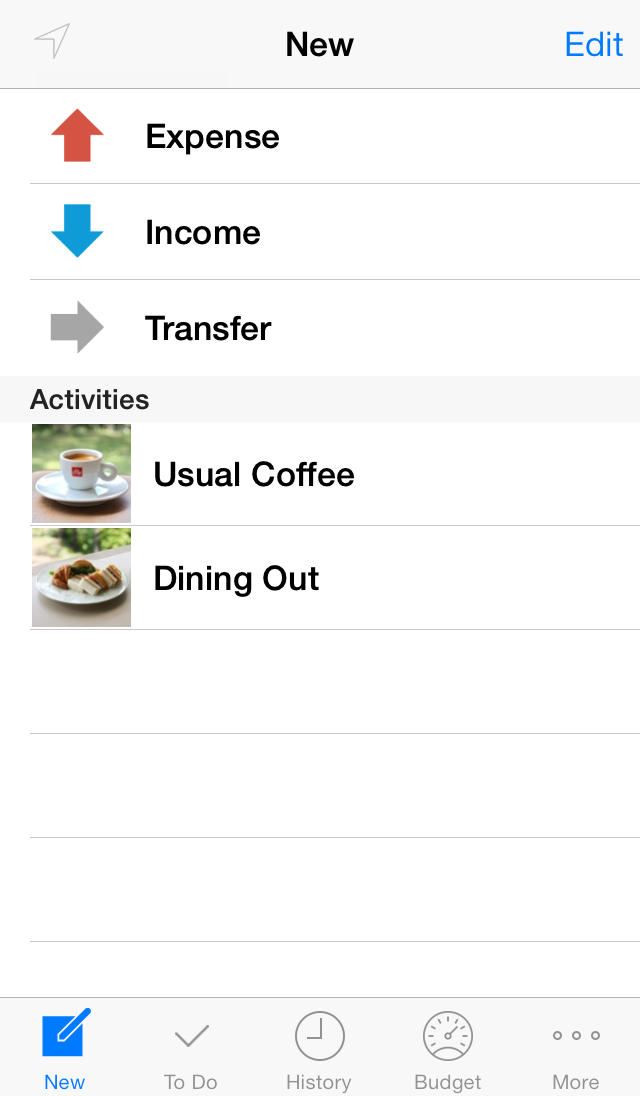 Back to the cafe example above. Say you order the same coffee every time you go there. Once Active Money knows it's your usual coffee, all you need to do is select Usual Coffee from the activity list and tap Save. That's it, just two taps to record a transaction: Select the activity and Save it.
Your activity list shows images similar to iPod cover art beside activities, making it easy for you to find them on the go. You can edit the list to use any pictures you want. Find that familiar cup of coffee, select it, and save it. You can hardly even call that accounting, but it is.
Auto-detect nearby activities using GPS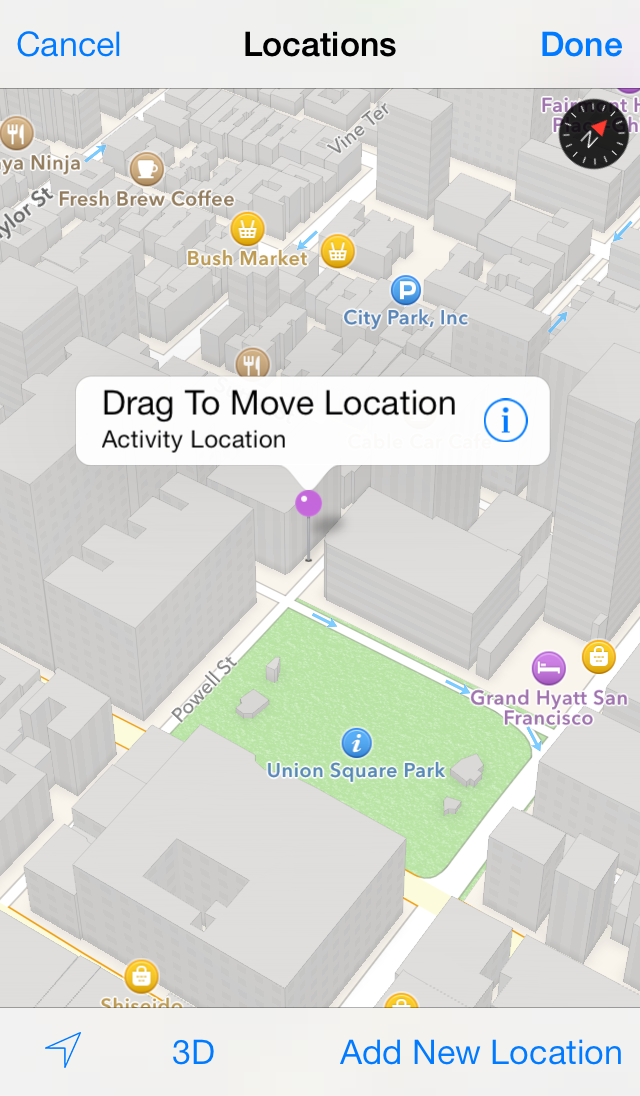 When you start Active Money, it uses GPS to detect your current location and then shows the activity you do there. Always buy that same coffee at the same shop? See it on the map, tap it, done! Want the software to look for other nearby activities? Shake your iPhone or iPod Touch and additional activities will appear.
(iPod Touch uses the Wi-Fi location service for detection and the auto-detect may not be available depending on your location.)
Easy cash-flow management with speedometers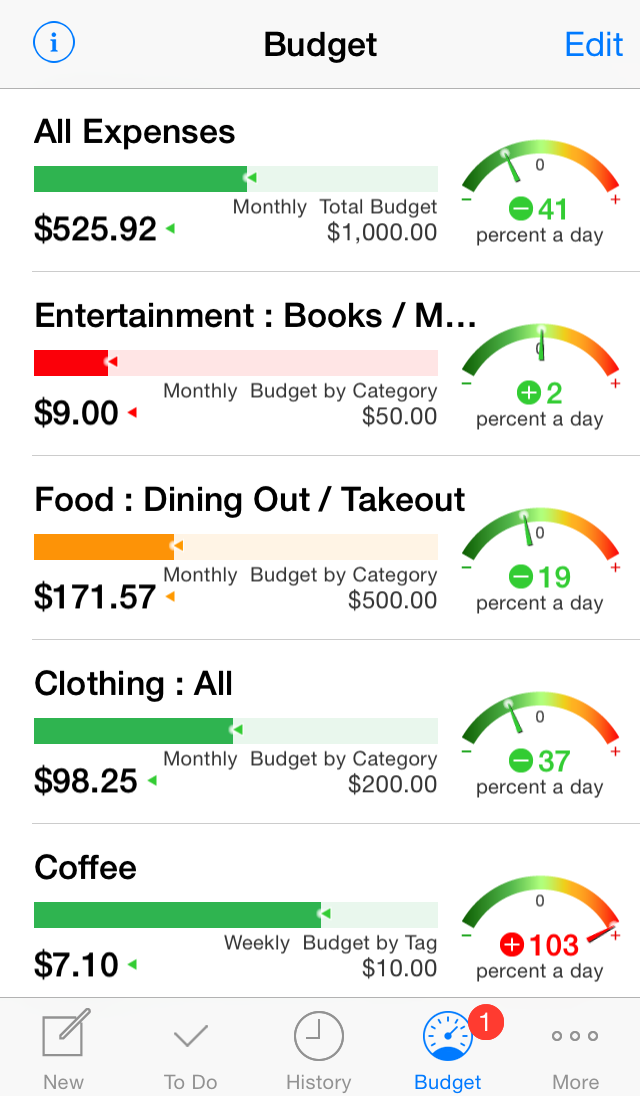 You're more likely to make a budget and follow it if it's fun and easy. With us, it is. Tell Active Money how much you want to spend on certain things or services such as coffee every week, and overall such as your monthly total expense budget. One glance at your financial dashboard shows your current spending speed, and helps you drive safely on the roads of money management.
Simple graphical reports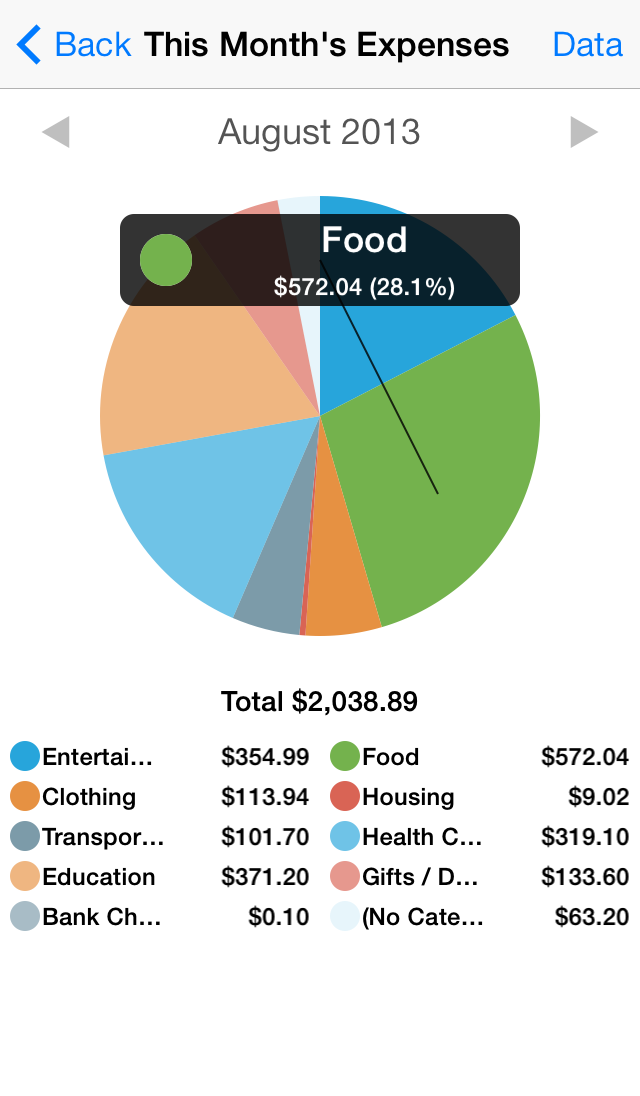 Think better in pictures? We have you covered. Active Money makes graphical reports to show details like your expenditures so far this month, how much you're spending each month, how much you spent on a certain category containing related activities like all that coffee, and so on. Drill down to more detail by just tapping the Details button. Active Money provides convenient groupings by categories and tags so you can see just what you want.
Money in many languages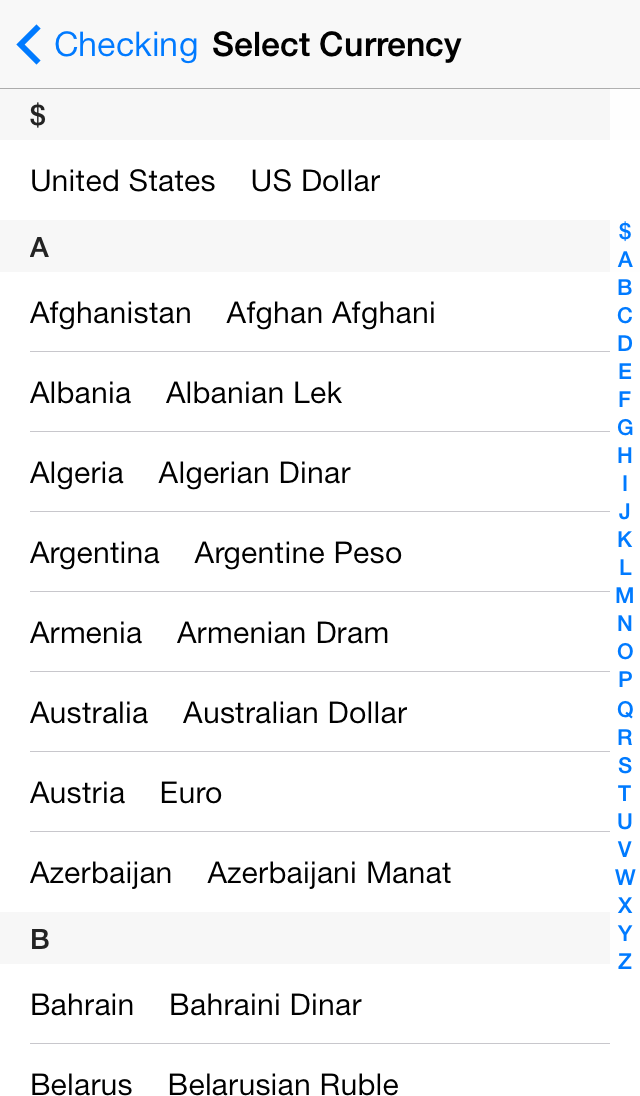 Traveling abroad? No problem. Active Money supports almost all foreign currencies, from Afghanistan's afghani to Zimbabwe's dollar. Just create an account in the currency of your destination country and you're all set for the trip.
Original swappable keyboard is easily typed with one hand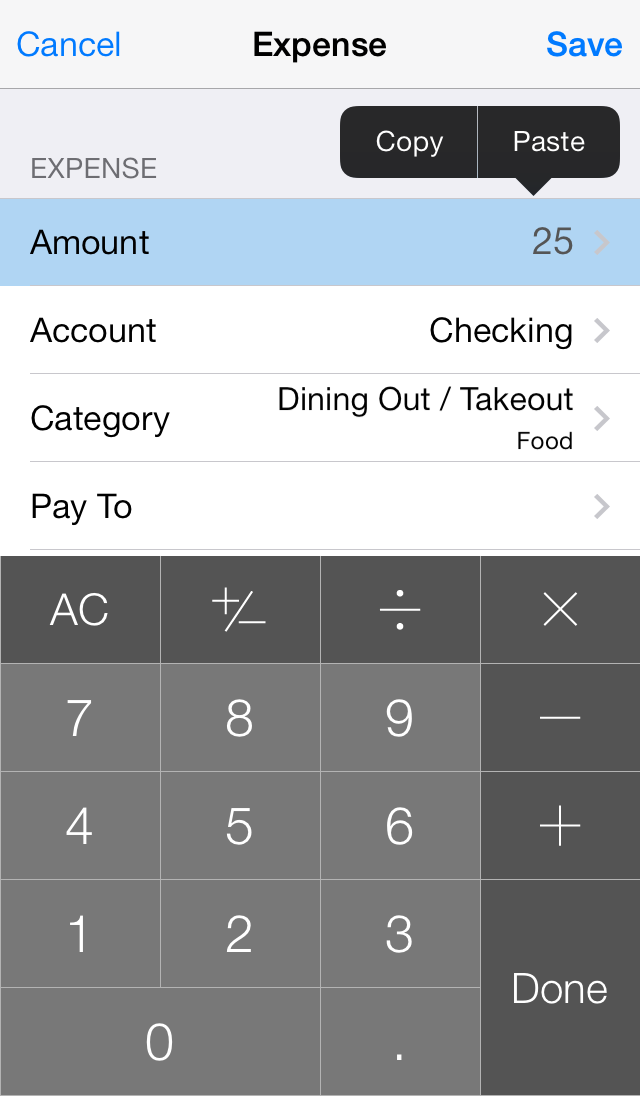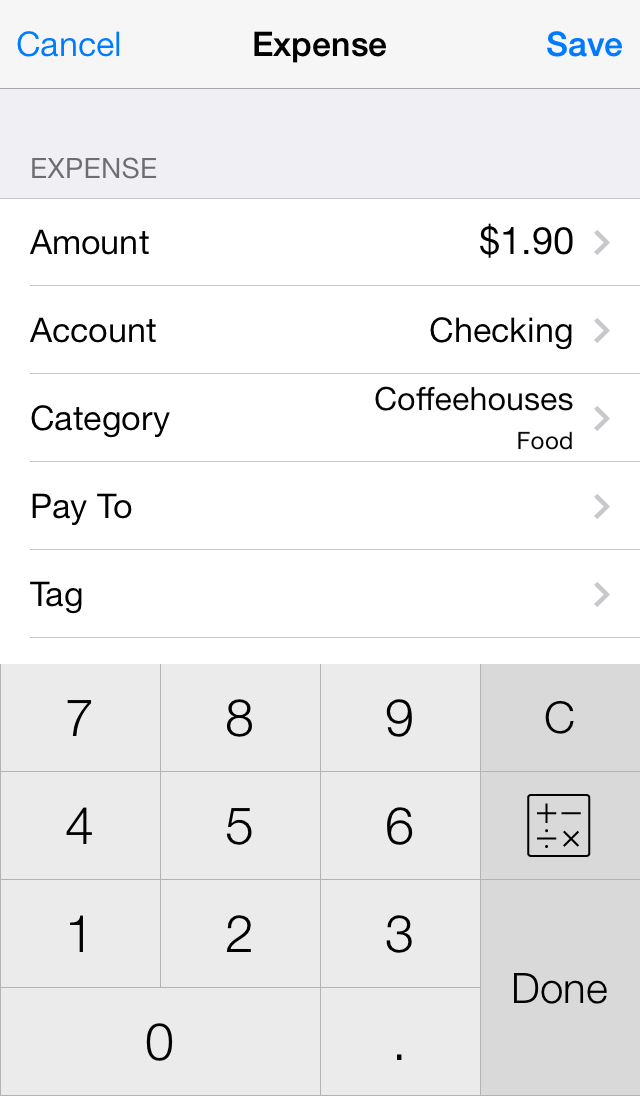 The Original swappable keyboard comes in a size which allows easy typing with one hand and rapid typing as your mood changes every once in a while.
A to-do list that knows where you are
Sure, you've used shopping lists before, but have you ever used one that knows where you are and what items you can buy near your current location? That's how ours works, using GPS. When you tap that you bought an item, it's automatically checked off your to-do list.
Privacy built in
Not eager to show your friends how much you spend on coffee? With Active Money, you won't. It enables you to set a passcode to guard your numbers. After that, show your friends photos and other goodies on your iPhone or iPod Touch while keeping your personal finance data secret.
Easy export and import
You might want to look more carefully at your financial situation using Excel or Numbers. For that, Active Money can export your data in the CSV format by email.
Effortless daily bookkeeping
Most people never set a budget or monitor their money because it's a pain to do so. They have to save receipts, then the receipts pile up, and pretty soon they're facing a mountain of paper and hours of data entry to catch up. Who needs that?
We created Active Money to make money management fun and easy, and up-to-the-minute. It's all you need to take control of your spending. Start your activity list and enjoy discovering how much you spend on this and that, and where, and when.
It's the best way to monitor your finances as they happen!